As a language learner, you may ask the following questions: What to say to inspire students? what are quotes to help you learn English? What are some positive messages for students? What are the best motivational quotes for students? and what are some short inspo words for students
In fact, studying any language is not quite easy; as there will be hard times when language students will feel frustrated only because they might think they make no progress in their learning process. It is very important to help students keep a positive attitude and stay motivated, particularly since learning a new language is a long slow process.
Keep your students' spirits up with these powerful words of encouragement and motivational inspo words for students.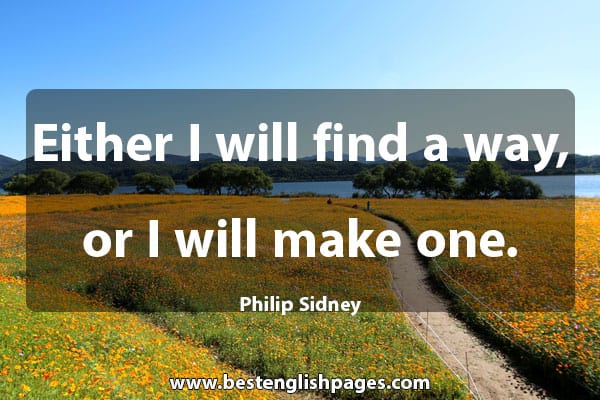 Motivational Quotes by Famous People: Short Inspo Words for Students
Being a student might be quite stressful. We have put together a list of some powerful motivational quotes that will enable students to strive hard and overcome the frustration they might encounter during their language acquisition process. These short inspo words for students will surely help them study well, and build a strong determination to succeed.
I think it is possible for ordinary people to choose to be extraordinary. Elon Musk
Nothing is impossible, the word itself says 'I'm possible. Audrey Hepburn
Either I will find a way, or I will make one. Philip Sidney
I've missed more than 9,000 shots in my career. I've lost almost 300 games. Twenty-six times, I've been trusted to take the game-winning shot and missed. I've failed over and over and over again in my life. And that is why I succeed. Michael Jordan
You are never too old to set another goal or to dream a new dream. CS Lewis
if you can dream it you can do it. Walt Disney
Above all, be the heroine of your own life, not the victim. Nora Ephron
Sooner or later, your work speaks for itself. Outlasting the critics feels like it will take a very long time, but You're more patient than they are. Seth Godin
Ever tried. Ever failed. No matter. Try again. Fail again. Fail better. Samuel Beckett
Always do your best. What you plant now, you will harvest later. Og Mandino
What to Say to Inspire Students: 10 Best Short Motto for Students
What are quotes to help you learn English? the following list compiles some of the best powerful words and motivational quotes that will certainly help you get inspiration and study hard.
We must accept finite disappointment but never lose infinite hope. Martin Luther King
Don't watch the clock; do what it does. Keep going. Sam Levenson
The will to win, the desire to succeed, the urge to reach your full potential… these are the keys that will unlock the door to personal excellence. Confucius
Even the darkest night will end and the sun will rise. Victor Hugo
Our greatest weakness lies in giving up. The most certain way to succeed is always to try just one more time. Thomas Edison
Don't cry because it's over smile because it happened. Dr. Seuss
I learned that courage was not the absence of fear, but the triumph over it. The brave man is not he who does not feel afraid, but he who conquers that fear. Nilson Mandela
Success is getting what you want. Happiness is wanting what you get. Dale Carnegie 
One of the things I learned the hard way was it does not pay to get discouraged. Keeping busy and making optimism a way of life can restore your faith in yourself. Lucille Ball
The way I see it, if you want the rainbow, you gotta put up with the rain. Dolly Parton
The things you think are the disasters in your life are not the disasters really. Almost anything can be turned around: out of every ditch, a path if you can only see it. Hilary Mantel
Short Inspo Words for Students Powerful Words of Encouragement for Students
These are some of the best short motto for students to encourage your students or your kids to strive hard, dream big, and get inspired.
Fall seven times, stand up eight. Japanese Proverb
Successful people are not gifted; they just work hard, then succeed on purpose. G.K. Nielson
The pain you feel today will be the strength you feel tomorrow. Nicole
If you are not willing to risk the usual, you will have to settle for the ordinary. Jim Rohn
Opportunities don't happen. You create them. Chris Grosser
You don't want to look back and know you could have done better. unknown
Perseverance is the hard work you do after you get tired of doing the hard work you already did. Newt Gingrich
Determination is doing what needs to be done even when you don't feel like doing it. unknown
Make the most of yourself….for that is all there is of you. Ralph Waldo Emerson